COVID-19 Resources
Creating a safe work environment for all our employees has been a top priority for our company for over 70 years, and it's never been more important than it is today.
In order to protect the health, safety and well-being of not only our employees, but their families, the local community and everyone in our industry, we've taken additional precautions in preparing our facilities and staff for a safe return to work. This includes the development of signage, collateral and other resources related to COVID-19 that have been made available to our employees and implemented in and around our facilities.
Because we believe these safety materials and assets could also be beneficial for our customers, partners and other businesses in our industry, we're pleased to make them available here for download.
By using these assets, I understand that it in no way guarantees protection from the contraction or spread of COVID-19. Douglas Dynamics is not liable for the outcomes attributed to the use of these assets. By clicking view assets, you are agreeing to these terms.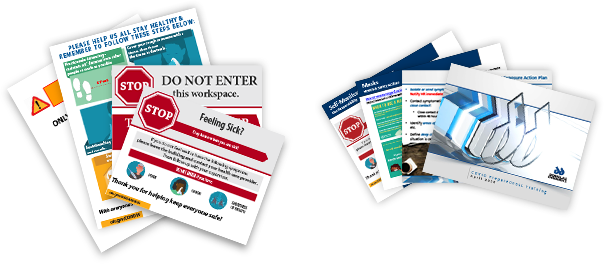 Safe Return to Work: Tools, Forms & Presentations
Handling Covid-19 Cases: Tools & Forms
Safety Guidelines For Vehicles and Deliveries
Outdoor Signage
Indoor Signage
Cleaning Checklists
*Certain information contained in this information may contain "forward-looking statements" within the meaning of Section 21E of the Securities Exchange Act of 1934, as amended. These statements include information relating to future events, strategies, expectations, and regulation. Such statements involve known and unknown risks, uncertainties and other factors that could cause our actual results, performance or achievements to be materially different from any future results, performance or achievements expressed or implied by these forward-looking statements. Given these risks and uncertainties, you should not place undue reliance on these forward-looking statements.